" I highly recommend WebTappers for your business and personal website needs. From the first coffee meeting, we knew we had found our website designers. Within the fortnight, WebTappers had a developmental website ready for us to review. It already far exceeded what we had previously had! We are blown away by how professional, functional, responsive and visually appealing our new website is. We are now ahead of our competitors. With Susan's guidance in website analytics we can track our traffic with the goal of becoming a leader in our fields. Great work and thank you Susan and the team at WebTappers. "
Nicole A. ~ Jan. 2019
Founder and Director of NAPES Solutions (NSW, Australia)
" We decided to give our networking group a new look and this involved getting a completely new website! We commissioned WebTappers to develop our website from scratch in a very short time frame (2 weeks!), and WebTappers also had other jobs they needed to attend to during this period! Susan is the utmost professional, communicating with us at every step of the way, so everyone was on the same page with what was happening! The end result was a brand new website developed in our time frame and within our budget. YBC have no hesitation in recommending WebTappers for exceptional websites done at budgets suitable to everyone. "
Your Business Connections ~ Oct. 2019
YBC Networking Group (Newcastle, NSW, Australia)
" Wonderful, informative, & valuable service from Susan and the team. Highly recommended!! "
Shaun M. ~ Oct. 2019
BSM Universe (Newcastle, NSW, Australia)
" I retired to Warners Bay from Sydney in 2018. My health had not improved as l would have hoped with the sea change. Having coffee with a friend, she suggested I consult Susan about Feng Shui my apartment. Although not into Feng Shui myself l was happy to give it a go. A few months down the track and l am happy to say my health and vitality have returned, the future looks a lot brighter. l am now a Feng Shui believer and look forward to my next Feng Shui chart from Susan. "
Frances Ann J. ~ Jan. 2019
Retiree (Warners Bay, NSW, Australia)
" I have been privileged to know Susan for many years and like many others have regularly sought her Feng Shui advice, including in the design of our new house and now her personal annual Feng Shui reports. I am so excited that she is growing this part of her business as this will enable people the world over to benefit from her knowledge, skills and insight (just like me). I recently acquired my personal Feng Shui report and it is exactly what I needed in time for the Chinese New Year; including essential information on luck for 2019, good and bad directions, monthly forecasts and my key days of the week. This professional report is an amazing time saver with Susan having done all the hard work including making the information easy to read and to implement. I highly recommend Susan from Webtappers for your Feng Shui needs. "
Nic A. ~ Jan. 2019
Chief Engineer (Gosford, NSW, Australia)
" I was sceptical at first when I read Susan's Feng Shui chart, especially about moving furniture and not sitting in my "bad" directions. She asked me to try it for a month and see what happened. I did. I am so glad I did! I was approached by a senior member of staff about moving careers. I always wanted a career in HR! I got the temporary position, was then offered a permanent position. Within 3 months I was promoted! All because I followed Susan's charts and advice. I'm so glad I did! My life has had less obstacles and I feel I am in control of my life. Not to mention the good things keep coming! Thank you Susan for introducing me to Feng Shui! Thank you for changing my life! I look forward to your continued guidance! "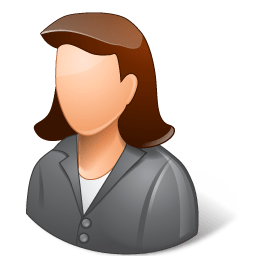 Dia G. ~ Dec. 2018
HR Team Leader (Doncaster, UK)
" Honest and detailed advice on how to set up peaceful and positive energy at home and working environment. Friendly service giving professional advice at all times. I have to say I was not fully convinced when I started with Feng Shui but after carefully following instructions and advice, I would recommend this service to everyone. It has changed me into a more successful, peaceful and happy person. Thank you. "
Lesley G. ~ Jan. 2019
Retiree (Conisbrough, UK)
" We had the priviledge to see Susan Gemayel-Tapper from WebTappers last week. Aside from her successful website developing business, she's also a Feng Shui consultant. She came over and looked at our business premises and private property. Feng Shui is working with things as they are to try to enhance your life by bringing it into harmony and balance with its surroundings, and does this through the numerous but equally important principles of Feng Shui. Susan has demonstrated her expertise on Feng Shui, it's rules, how it works, its principles and which is good or bad Feng Shui. She was very nice to talk to and she explained everything to us. Then the following day, she provided us with a comprehensive report. We will not hesitate to refer her to our family, friends and associates. "
Lauren H. ~ Aug. 2019
Spiffy Promo & Wear (Cardiff South, NSW, Australia)
" Susan provided us contemporary and down-to-earth Feng Shui advice to attract positive energy, harmony, good health and success to our home and offices. She's practical, sincere and honest with her advice. I would highly recommend Susan as a brilliant Feng Shui consultant. "
Greg H. ~ Aug. 2019
NTPC (Cardiff South, NSW, Australia)
" Susan from WebTappers was so incredibly supportive, knowledgeable and efficient in adding to my website and helping with SEO recently. Her slogan "Your business is our Priority" is so apt because her work has helped me be able to reach out to more people with my business and her understanding of my business ensured that the website is a seamless representation of what I do. Susan also shares generously to empower business owners to manage aspects that most businesses would force you to keep using them for. That is just the kind of person she is - a web designer for business owners... I'll just have to come up with more website ideas to get to work with her again! "
Margie M. ~ Mar. 2020
Metamorphis Ceremonies (Newcastle, NSW, Australia)