propel your business into the future.
We use WordPress for our website designing platform. WordPress is a free and open-source content management system (CMS). We can produce websites with endless flexible features faster. Our expertise doesn't stop there, we can update and improve your existing website.
Flexible design at
your fingertips
We use versatility and variety in our designs so no other website is exactly the same. Flexible styles ensure creative yet professional functioning websites.
remain responsive across devices
Our websites remain responsive across devices such as desktops, laptops, tablets and smartphones ensuring reaching a wider demographic.
Real time stats
Plugins that monitor traffic progress to provide valuable and measurable data that could improve your business.
Expand your business
Grow your business and reach unlimited audiences. All our websites are SEO friendly, ensuring you get seen.
E-commerce capable
Our websites are e-commerce capable to help you expand your product selling potential online.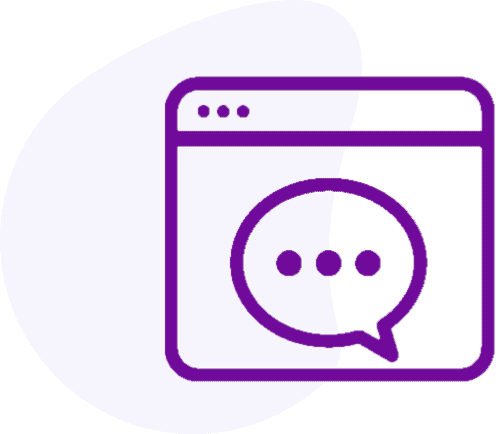 Users' experience
Make your users' experience enjoyable. Enable feedback. Keep your customers updated with blog posts.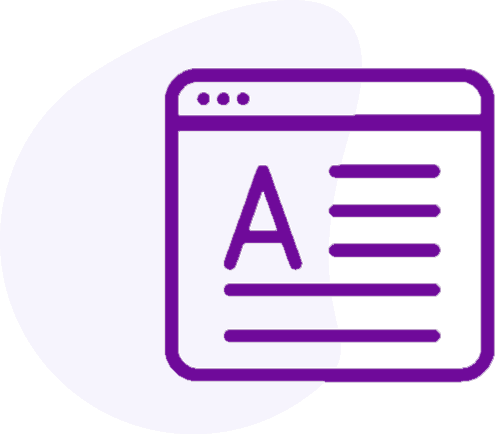 Community builder
Reach more customers with newsletter registration. Grow your business with Email Marketing.
Easy to use interface
User friendly interface to update information on your website easily. We can provide training.
Make your website beautiful
Seemless and smooth functionality will ensure frequent traffic.
Get started today, check out our price list below.
One Page Website
additional page
$
540
one off payment
Four Page Website
basic website
$
2160
one off payment
eCommerce
includes Four Page Website
$
4180
one off payment
| Item Name | Description | Hourly Rate | Monthly Rate | Annual Rate |
| --- | --- | --- | --- | --- |
| |     Includes maintenance, support, email accounts, back-ups. | | | |
| |     Price depends on the domain extension. | | | |
| |     Video user manuals, extensive library with FREE updates. | | | |
| |     Affordable quotes, contact us. | | | |
| |     Annual contract to cover system updates and minor website fixes. | | | |
" I highly recommend WebTappers for your business and personal website needs. From the first coffee meeting, we knew we had found our website designers. Within the fortnight, WebTappers had a developmental website ready for us to review. It already far exceeded what we had previously had! We are blown away by how professional, functional, responsive and visually appealing our new website is. We are now ahead of our competitors. With Susan's guidance in website analytics we can track our traffic with the goal of becoming a leader in our fields. Great work and thank you Susan and the team at WebTappers. "
" We decided to give our networking group a new look and this involved getting a completely new website! We commissioned WebTappers to develop our website from scratch in a very short time frame (2 weeks!), and WebTappers also had other jobs they needed to attend to during this period! Susan is the utmost professional, communicating with us at every step of the way, so everyone was on the same page with what was happening! The end result was a brand new website developed in our time frame and within our budget. YBC have no hesitation in recommending WebTappers for exceptional websites done at budgets suitable to everyone. "
" Wonderful, informative, & valuable service from Susan and the team. Highly recommended!! "
" Susan from WebTappers was so incredibly supportive, knowledgeable and efficient in adding to my website and helping with SEO recently. Her slogan "Your business is our Priority" is so apt because her work has helped me be able to reach out to more people with my business and her understanding of my business ensured that the website is a seamless representation of what I do. Susan also shares generously to empower business owners to manage aspects that most businesses would force you to keep using them for. That is just the kind of person she is - a web designer for business owners... I'll just have to come up with more website ideas to get to work with her again! "
" Susan was fantastic to work with... she listened and just nailed the brief!!!! A real expert .. "
" I recently had a website designed and made live by WebTappers, it was such an easy experience I wish I had done it sooner. Susan talked me through everything I needed to get for her so it could be done. I am so happy with the end result. I have no hesitation in recommending their services to anyone. "
" I can't begin to thank you enough for the wonderful result you produced for my company. Right from the start you understood the challenges of getting financial knowledge across to prospective clients without the jargon. What I wanted was a different approach and you certainly nailed it with energy and professionalism. When clients come to me after looking at the website they always comment that the website gave them confidence. Your patience and energy coupled with willingness to achieve the result I wanted never faulted. And all at such a reasonable investment so thanks once again. No hesitation in recommending you as the guru.. "
" Spiffy Promo & Wear would like to thank Susan Tapper for providing exceptional service in designing and developing our new website. Your personal commitment to make our website generate success for our business exceeded our expectation. Your in-depth knowledge of what you do is excellent, your dedication to meeting our needs & requirements promptly, you took time to make sure everything is set-up & functioning properly and the most important of all, there was no hidden agenda or cost throughout the process, you have always been honest and guided us how to have the FREEDOM ( no locked-in or hidden restrictions) if in the future we need to change our website. We consider you as a trusted resource partner in our business & will not hesitate to recommend WebTappers to anyone who would like to develop or re-design their websites. "
" If you're looking for a Website Design Company that understands your business needs, look no further. WebTappers, take the time to listen, offer experienced advice, and craft a website that reflects your business in a modern professional design. Susan from WebTappers is now an integral part of our business team and the results are already visible. WebTappers ... ten out of ten. "
" It was a pleasure to work with Susan Tapper of WebTappers. Susan was very personable, professional and listened to my needs and with her expertise created a fabulous website for my small business. I highly recommend this service. "